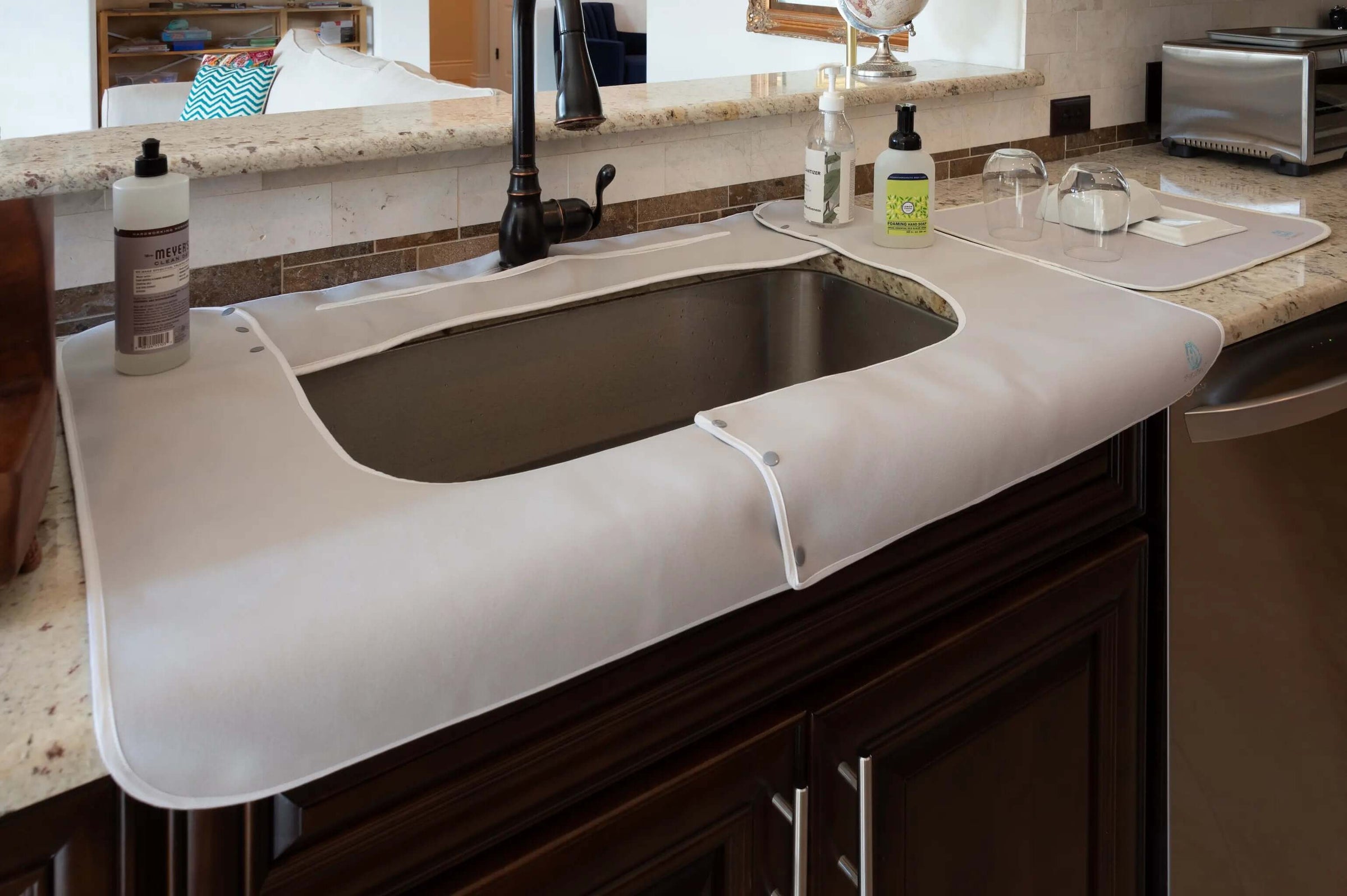 Kitchen Sink Splash Guards
This kitchen sink splash guard stops the water splash in its tracks. Wash dishes, glasses, and fruits and veggies without having to wipe down your counter after. This mat includes a kitchen guard for your faucet, protecting the hard-to-clean area behind it and around your sink spout. Designed to hang over the counter, protecting the edges as well.
Pet Bath Kitchen Protector
Your countertops, cabinets, and floors will stay dry and protected with this pet bath mat when bathing your dog in the kitchen sink. Unlike a towel or common drying mat, Splashpad mats have a waterproof bottom layer with a gentle rubber grip that prevents the mats from moving, becoming a kitchen protector for you, and comfort for your furry friend's paws.
SPLASHPAD Benefits Include:
Makes cleanup fast and easy

Protects surfaces and keeps the area dry

Keeps slippery soap and excess water off your countertops

Washable, reusable, and eco-friendly
*All of our mats are made with a high quality, soft and absorbent, microfiber top layer that instantly soaks up moisture. Keep your mats in place for days at a time, toss them in the wash as needed, and reuse them. Super easy!